Welcome to the Wheezy Waiter Wiki
From Wheezy Wiki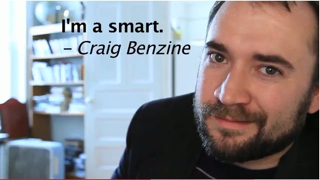 Welcome to the Wheezy Waiter Wiki!
We have been building a collaborative source for knowledge on all things WheezyWaiter for several months now, and we want your help!
We are hoping to build this wiki into a definitive resource for all of Craig's videos -- not just transcripts of his videos, but also a catalogue of all his inside jokes, recurring elements, quotes, clones, coined words/catchphrases, and so much more.
To begin browsing our site, select one of the sections on the left side menu.
If you would like to help us build the site, you can learn how to get started as an editor.
This site's purpose is to provide information; therefore, most of the content contains spoilers.
---
WheezyWaiter through the years
IMPORTANT NOTE:
We have temporarily disabled editing by non-admins in an effort to reduce spam.
If you are interested in editing pages or contributing to the wiki, please e-mail wheezywiki@gmail.com with your username. We will approve editors manually while we figure out the spam issue. Thank you for your patience.